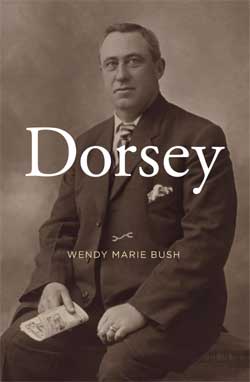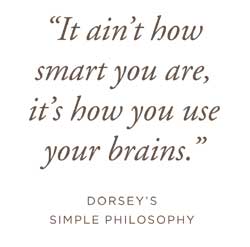 Dorsey McDaniel is not one of the 'marquee' names of Alberta pioneer history. Yet he was the peer, colleague and acquaintance of many of the men who are now legends in Alberta: luminaries such as Pat Burns, George Lane and Fred Mannix among others.
His resilience, drive and entrepreneurism raised him from stockboy to landholder and cattleman. Dorsey became phenomenally wealthy, with huge landholdings and thousands of cattle. Then when he lost much of his fortune in a May blizzard, he still managed to support his extended family while slowly regaining a measure of prosperity. Dorsey's ability to recognize the worth of others and know a good deal when he saw one, meant success and continued development for himself and his community in an era of economic depression. Dorsey McDaniel was the epitome of those pioneer nation-builders without whom Alberta, and Canada, would have been the poorer.

In 1902 Dorsey McDaniel immigrated to Alberta from Clinton County, Iowa just ahead of a great wave immigrants soon to make the Canadian west their own. Despite a less than grade school education, this hard-driving American established himself in southern Alberta as an expert cattle dealer and a savvy businessman. He enjoyed huge success but also suffered from the low prices and imposed American cattle tariffs of the 1920s and the devastation of the Great Depression. Dorsey's personal life had it all; the untimely death of young children, divorce, a new wife, and in the midst of financial crisis children who tried to sue him for imaginary monies. Despite these adversities, he helped build great Alberta institutions like the Alberta Wheat Pool and the Western Stockgrowers Association.